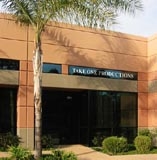 CONTACT US
Take One Productions, Inc.
17581 Irvine Blvd., #107
Tustin, CA 92780
1-877-TAKE-1-INC
HQ: Orange County, CA
Travel: We have traveled worldwide.
Recent projects in China, Mexico, Washington D.C., Harvard, New York, Seattle, Indiana, Sacramento, San Francisco, and continuing...
Problems? Suggestions? We'd love to hear from you! Complete the Contact Information form below and we will contact you as soon as possible. Be sure to tell us if you prefer to be contacted by e-mail or telephone.