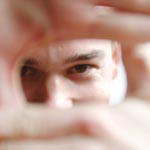 TAKE ONE PRODUCTIONS, INC.
"Your final videos always exceed our expectations." - USC


Video. Well Done.
You want a production company that's ready when you are. You need a shoot tomorrow. You need video in New York City. The only time to edit is in the middle of the night.
You need to webcast your seminars around the world. You want thousands of viewers. You'll show PowerPoint slides. You must have viewership numbers.
You're in charge of the big meeting. You want video taken care of: Two huge screens, video roll-ins, I-Mag, and DVDs of the whole event.
You need commercials for your new product. Your job is to produce them on-time, on-budget, and on-pointe.
Video. Well Done.
To make your life easy, we have set up our web site as an online store. If you know what you need in a shoot, a la carte may be the way to go. But if you are new to video production, or would like us to guide you through the process, we have set up packages that fit our most popular types of video productions. Plus, we list our prices for everything. There are no secrets here.
Book us online, via e-mail, or over the phone. We're happy to hear from you and answer any questions before you order. Let us know what you need and we'll provide your solution.
---
Products for Video Production Professionals
Commencement/Graduation videos.
Special performance DVD's from Ballet shows.
Build your own package or pick and choose just what you need from all of our services.
Ultra-convenient way to mount a LiveU Solo or LiveU LU200 to the top of your camera, or anywhere with a 1/4-20 mount. Comes with the shoe adapter. Simply snaps on and off of the unit, no tools required. Holds position using integral tension...
40th Diocesan Anniversary Mass celebrated on September 18, 2016 at Christ Cathedral in Garden Grove, Orange County, California. Full 4-camera record of mass as broadcast.